We are so blessed to have these women leaders on the Quiet Pools team.  They steward a collective wisdom, a passion for the Lord and a heart for women.  We celebrate the fact that they come from varied denominational backgrounds and work together in a powerful testimony of unity for the Body of Christ.
 Terry    Long, Lead – Quiet Pools,  is a graduate of London Baptist Seminary, was an active Baptist minister's wife in the Toronto area for 18 years and worked 25 years in Radiology, (B.R.E, M.R.T.(R).   In 2006 Terry and Richard moved to Ottawa to serve as Associate Directors for the National House of Prayer.  They are currently partnered with One Way Ministries that serves and equips Christian Leaders in the region.  Terry's favorite topics are centered around pursuing a deep and refreshing relationship with God and encouraging others to do the same.  She values the spiritual disciplines and godly practices and has walked the joyful contemplative journey for over a decade.  Terry attended Church of the Messiah (Anglican – ANIC) and is now involved with a new church plant in Ottawa. Terry's husband Richard is the Director of Love Ottawa, and Together Canada.  He also is an adviser for Quiet Pools.
Tracy Peterkins, Lead – LIFT Ottawa,  Tracy attends Chapel Ridge Free Methodist Church in Stittsville and works at One Way Ministries. Tracy ministers to women who are married to ministers and she has a heart to see them thrive in their spheres.  Tracy earned a Bachelor of Commerce, (Carleton U.)  and Bible and Cross Cultural Studies Diploma (Bethany Global University, Minn.) Tracy and and Mark have been tracking with Emotional Healthy Spirituality (Pete and Geri Scazzero) for the last decade and are trained in communication skills with PAIRS.  They also partner with various organizations that encourage health and growth of Christian leaders and their marriages. Tracy's theme has been to "Live the ordinary well". Tracy's husband Mark is the Executive Director at One Way Ministries.  Mark is also an adviser for Quiet Pools.
Janet Parker – Facilitator.  Janet has lived in Ottawa for 27 years and along with her husband Nick, they served 11 years as elders and then as pastors at Ottawa New Life Church. They have been personally transformed by Emotionally Healthy Spirituality by Pete and Geri Scazzero and are committed to contemplative spirituality centered on Jesus.  Janet has been tracking with One Way Ministries, trained with Elijah House prayer ministry and has a passion to see women released into freedom, restoration and joy through intimacy with Jesus.  Janet was also a teacher for many years, B.A.(English and French), B.Ed., (Special Ed.).
Yvonne Parks:  Yvonne Parks has been a successful entrepreneur and artist for over 23 years. In 2005 she started her publishing design company 'Pear Creative', specializing in book cover design and other marketing/graphic design work.  Yvonne and her husband Jason co-led a monthly gathering of worship encounters in Ottawa called The Well and now serve as Elders in a new church plant called Vineyard Ottawa.  They are the co-founders of Sanctuary House of Prayer in Winnipeg before moving to Ottawa in 2007.  Yvonne has been involved in leading city-wide  worship events across Ottawa for One Way Ministries and Love Ottawa, as well as Cedarview Alliance, Greenbelt Baptist Church, Ottawa Valley Vineyard and The Journey to name a few.  Jason and Yvonne are gifted and authentic not only as a team together in worship but also as they minister individually.  We are so blessed to have Yvonne on our team for the conferences and evening meetings.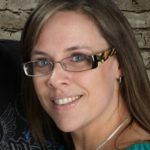 Vikki  Ruby:  Vikki and her husband Jon have just started pastoring an exciting new church plant in the Glebe called Union City Church with the heart vision to ignite hope and restore freedom.  Both have come through a journey of recovery and restoration and have a heart to release others into new freedom in Christ.  Vikki has developed leadership gifts and ministers with wisdom and encouragment.  She has been involved with  Jericho Road Ministries and also served on the ministry team with  Ellel Ministries.  Vikki and Jon developed and co-lead a revolutionary spiritual fitness program called Lifelab that leads individuals from brokeness to wholeness in every significant area of their lives.  They have two adult sons and are grateful for the joy, trust and peace that life in Christ has brought to their family.